About Us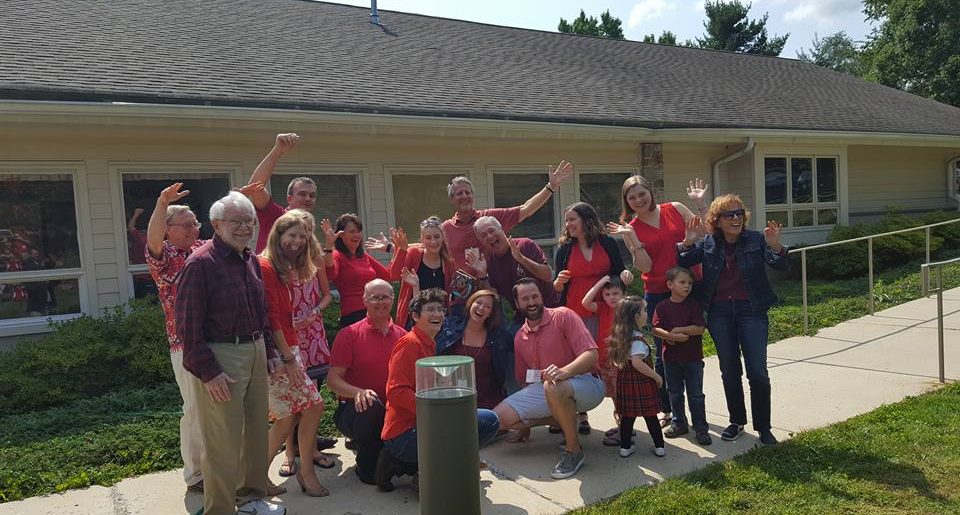 UCCVF is a caring, welcoming congregation. We support our members through both spiritual and social engagement with programs and practices that extend into our daily lives. Engagement starts with a busy Sunday morning, but continues with Bible studies, music groups, fellowship activities, and social outreach.
We are an open and affirming church that warmly welcomes all people. We aspire to be a diverse congregation, made up of various ages, races, ethnicities, sexual orientation and gender identities. Whoever you are, wherever you are on life's journey, you are welcome here.
We are committed to community outreach and social justice. We have strongly supported Our Church's Wider Mission with personal and financial resources. Our members participate in a wide number of outside organizations that focus on achieving racial equality and support of underserved communities.
Our faith and spiritual connections are deep and continue to grow through our shared experience as a congregation. We value tradition, but also are interested in discovering new ways to explore and demonstrate our faith. Our congregation is open to new approaches to worship, Christian education, and the life of the church.
We would like to welcome you to attend our Sunday morning worship service at 10:30am in the sanctuary. Sunday School, including infant and toddler care, is offered at that time to all children. We have Greeters at the door to assist you in any way with your first visit.
Following worship, you are invited to join us for a few minutes of "Coffee and Conversation", a fun, informal time of fellowship.
As you explore our website, you will see there are a variety of activities, other than Sunday worship, that offer an opportunity to meet our church family. From study groups to yoga and crafting, we welcome new faces and new friends. You are always welcome to attend!
The United Church of Christ at Valley Forge is located near Chesterbrook, off Route 252, at 45 Walker Road, adjacent to Valley Forge Elementary School.
Please utilize our website www.uccvf.org, and feel free to contact us via our contact form, by email (church@uccvf.org) or by phone at 610.688.8588. We welcome your inquiries and will respond to you quickly and personally.
To learn more about us and our United Church of Christ (UCC) denomination, please visit the national UCC website (http://www.ucc.org) and our regional UCC website (http://www.psec.org).
Staff
UCCVF has been blessed with wonderful staff since its formation in the 1960's. We were delighted to call
Reverend Nathanial Mahlberg to serve as our pastor in 2022.
Pastor:
Rev. Nathaniel Mahlberg
Director of Music Ministry:
Gail Craven
Director of Christian Education:
TBD
Office Administrator:
Renee Miller
Leadership at UCCVF is split into 2 bodies:

Church Council handles the general administration and supervision of the church and its activities
meeting monthly with much work being organized and implemented within various standing committees,
the Board of Elders focuses on community care of our congregation and its divisions called "flocks."
Church Council
President:
Vice President:
Secretary:
Treasurer:
Financial Secretary:
Matt Harrington
Deb McAleer
Joe Sciandra
Randy Hove
Charlotte Emrich
Board of Elders
Moderator: Marni Schultz
Carl Wasylyszyn
Renee Miller
Holly Branham
Vicki McKeefery